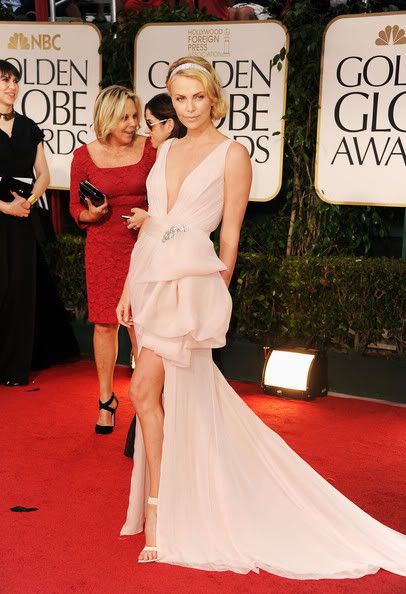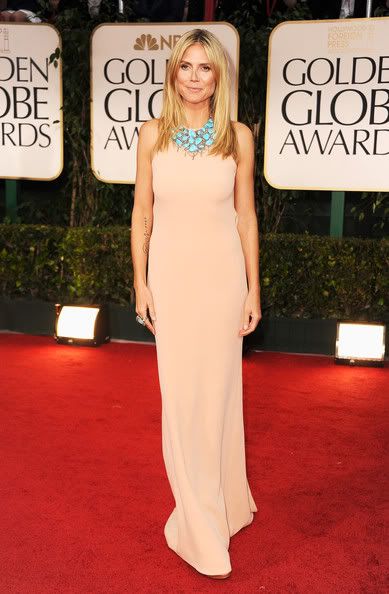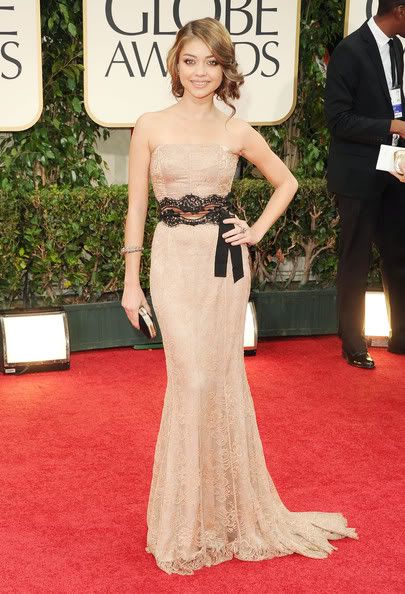 Another colour trend of the night (and at every red carpet event since late 2010) was shades of nude.
Charlize Theron looked as amazing as always in her Christian Dior gown. The colour and hairstyle made the look cute, but the plunging neckline and front split kept it sexy.
Heidi Klum managed to pull something off that she usually fails at. She attended a major red carpet event without looking overdone. A round of applause for Heidi I think, especially after last year's Golden Globes appearance.
Jessica Alba looked beautiful in a pale lilac embroidered gown. How do these celebrities do it, she had a child about 5 minutes ago and she already looks like that!? Oh to have access to the world's best chefs and personal trainers...
Kate Beckinsale provides proof of the motto "If it aint broke, don't fix it" here. The actress loves herself a strapless, fishtail hemmed, slightly bridal gown. But when you have the body to pull it off, why the hell not? Another question, is it wrong that I really want to go see the new Underworld film?
Kristen Wiig looked simple and chic in her halter dress. The colour and style really suit her, but I have a slight problem with her hair. Does anyone else think it's too dark?
Sarah Hyland always seems to get it right on the red carpet. Some might say that this look is a little too grown up for such a young actress, but I think she looks fantastic. A mature and elegant choice from the Modern Family starlet.