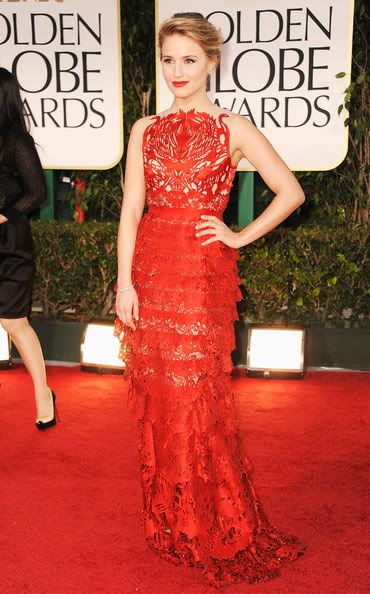 Dianna Agron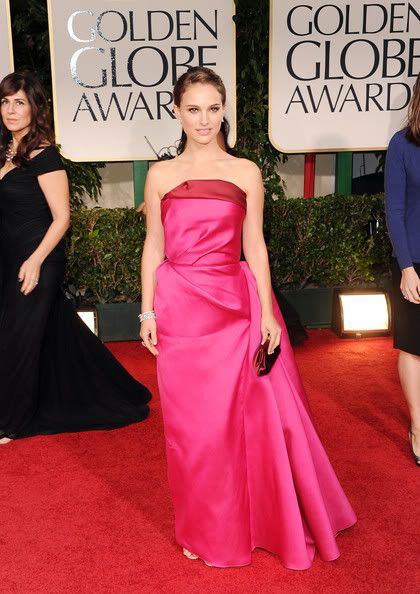 Natalie Portman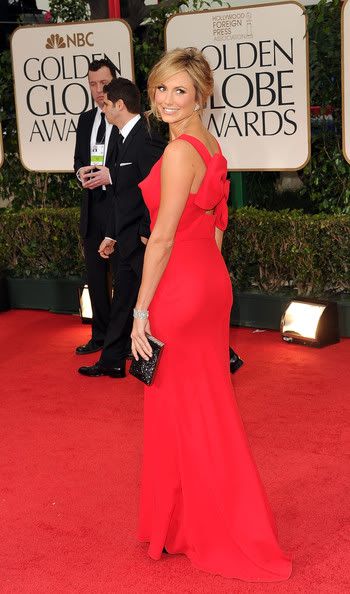 Stacy Keibler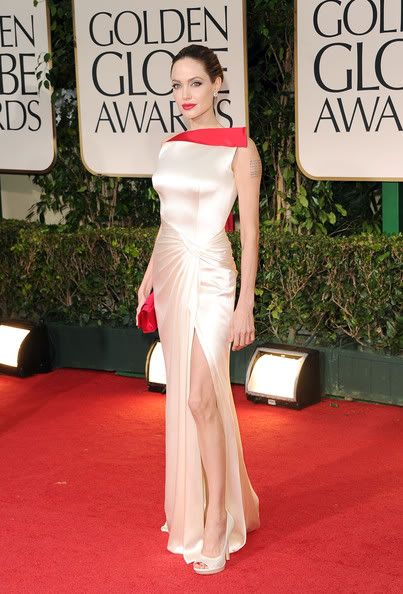 Angelina Jolie
I always love when there's some interesting colour at a red carpet event.
Dianna Agron makes interesting choices for events such as these, and I this is no exception. I love the red lace, as I've said before, I'm a sucker for a blonde in red.
Natalie Portman's is another dress that is getting mixed reviews, but I love the Marilyn Monroe Diamonds Are A Girl's Best Friend reference.
Stacy Keibler (AKA George Clooney's latest hot girlfriend) looked showstoppingly sexy in a simple red Valentino dress, I love the bow detail on the back.
And finally, I'll give credit where credit is due, Angelina Jolie looked amazing in this Versace gown. I'm not really an Angelina fan but when she wears something that isn't plain black or white I'm interested, so the flash of red from her collar, lips and clutch got my seal of approval (which is obviously better than getting an actual Golden Globe).