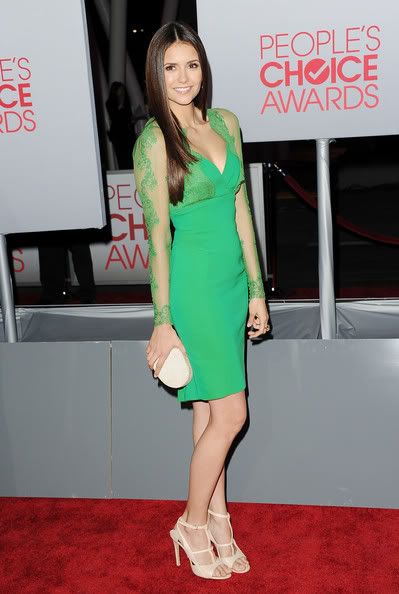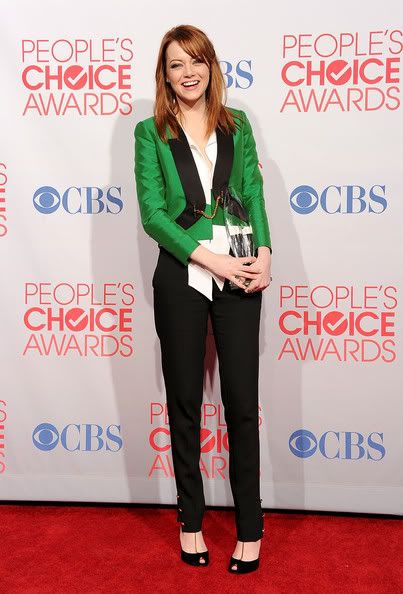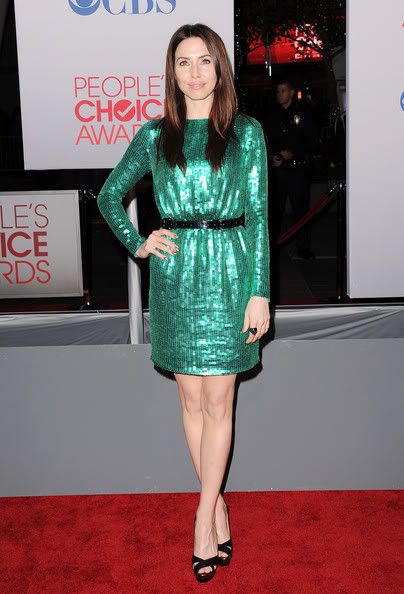 Green was the colour of three stand out outfits at last night's People's Choice Awards. Nina Dobrev wore a lace sleeved Elie Saab dress, Emma Stone (swoon) wore a Gucci tuxedo and Whitney Cummings (who I know next-to-nothing about but apparently she's a comedienne/actress/writer) wore a sparkling long sleeved mini dress whilst looking like Angelina Jolie's twin.
I'm surprised at Nina Dobrev in Elie Saab, and unfortunately, not in a good way. I really REALLY want to love this look, but I can't help feeling that she somehow manages to make Elie Saab look cheap (I know I know, who thought that it was actually possible?!) Maybe it's just a bad picture (
or maybe not because I looked through about 50 to find a better one
)? I'm going to have to hang my head in shame after saying that aren't I?
I loooove Emma's look, she can do no wrong in my eyes. The only thing missing is some sort of accessory or something...oh no, wait, I know what's missing! Andrew Garfield! Emma, please bring your hot nerd of a boyfriend along to future events for me to admire. Cheers love.