Thankfully, other's faired better at the W magazine party.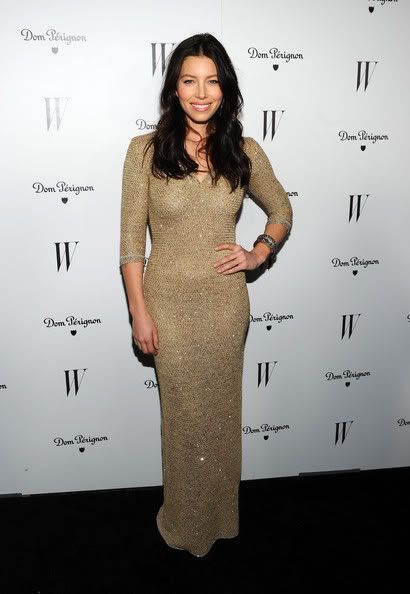 The rumoured future Mrs Justin Timberlake, Jessica Biel, looked as gorgeous as ever in a shimmering gold sheath dress. Her hair, which I wasn't fond of when she first dyed it darker, also looked gorgeous in polished but loose waves. I'd hate her for stealing my man, but when she looks this beautiful I can't really blame the Trousersnake for choosing her. Even I'd try it on with her looking like this.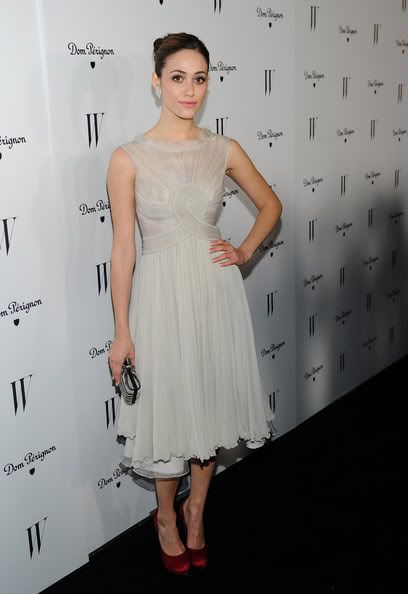 Emmy Rosum, who stars in America's version of Shameless, looked like a beautiful ballerina in a silvery-grey pleated dress. I love the addition of colour via her bright red satin pumps. Very chic for someone who plays America's version of a council estate dweller.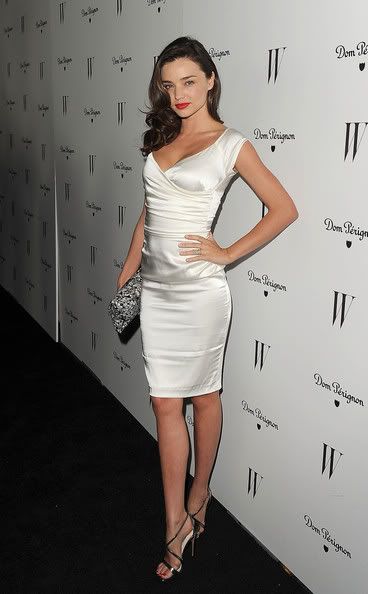 Miranda Kerr (and her enviable body) look fantastic in a white satin cocktail dress. Can you believe that she had a baby less than a year ago?! Them right there are some good genes. The bouncy waves and red lipstick add to Miranda's Hollywood vibe.
Emma Roberts was photographed outside the venue arriving at the party. Her backless long satin dress, which look black on some pictures and navy in others, made Emma look very grown up. She is also sporting one of the biggest hair trends amongst celebrities at the moment, The Lob (aka the long bob).

I think this might be one of my favourite red carpet looks so far from Elizabeth Olsen. The Proenza Schouler dress and over-the-shoulder plait make Elizabeth look cute and sexy. And can I just say I LOVE that this Olsen SMILES! She makes me melt with her charming chops.